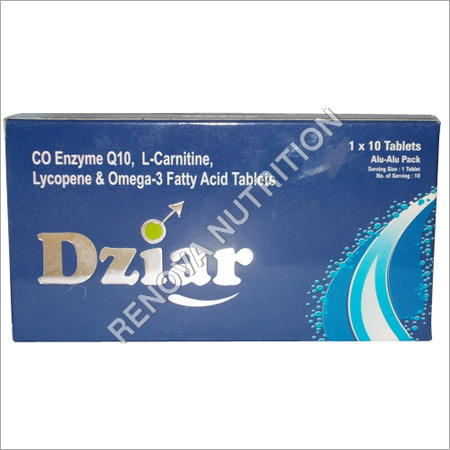 Male Infertility Capsules
Product Description
Being an authentic manufacturer and supplier of Male Infertility Capsules, we have marked a noticeable position in the industry. We offer a wide range of capsules that is a supplement of co enzyme Q 10, lycopene, L-arginine, vitamins and antioxidants. These capsules are prescribed to improve sperm count and help in stimulating reproductive organs by improving fertility. Our offered Male Infertility Capsules are formulated using ingredients like zinc, selenium and lycopene that our procuring agents source from certified vendors of the market.
Features:
Fine quality
Pure
Non -allergic

Composition

Each Film coated tablet contains:




CO Enzyme Q10

50 mg

L-Carnitine

500 mg

Lycopene powder 5% W/W

2500 mcg

Ascorbic Acid

295 mg

Green tea Extract

200 mg

DL-Methionine

50 mg

DHA

60 mg

EPA

90 mg

Zinc Sulphate Monhydrate

12.5 mg

Colour: Approved colour used
Ingredients:
CO Enzyme Q10, L-Carnitine, DL-Methionine Lycopene, Zinc Sulphate, Green Tea Extract, DHA, EPA, Maize starch, Stearic acid, Purified Talc, Ascorbic Acid, Colloidal Sillicon Dioxide.
Dietary Supplement
Usage: As directed by Specialist.